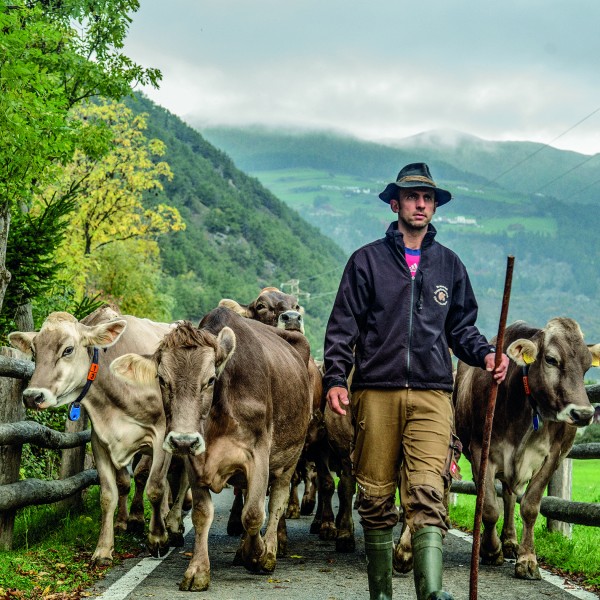 Malles - Gunter Wallnofer lives in Laudes, near Malles, Bolzano. He is an organic farmer and breeder as well as a pioneer of this method within the vast valleys he calls home.
He works over eighteen hectares of pasture and two hectares of grain in the belief that this way of farming is the only way of getting back to origins of this craft, cultivating wholesome good in the right way that fairly remunerates farmers, while also respecting the animals that "work for us," as he tells us.
Besides his own production, Gunter Wallnofer also strives and dreams of spreading organic farming throughout the whole of the Upper Vinschgau Valley.
Products : Organic milk
"The future of my business will be to continue to produce organically, while being even more respectful of the animals and creating fair distribution. My greatest hope at the moment is to fully convert this stunning area in which we live organic breeding".
Quote from Cibo Vero, storie di passione per la terra, Giunti Editore 2015