Pasta Fritters
Serves 2 person
| | |
| --- | --- |
| Ingredient | Quantity |
| Alce Nero Pasta | 600g |
| Eggs | 2 |
| Breadcrumbs | 90 - 150g |
| Cheese, grated (optional) | 45g |
| Salt & Pepper | To taste |
| Alce Nero Organic Extra Virgin Olive Oil | 2 tbsp |
| Parsley leave | To garnish |
| Parmesan cheese, grated | To garnish |
| Alce Nero Pasta Sauce | To garnish |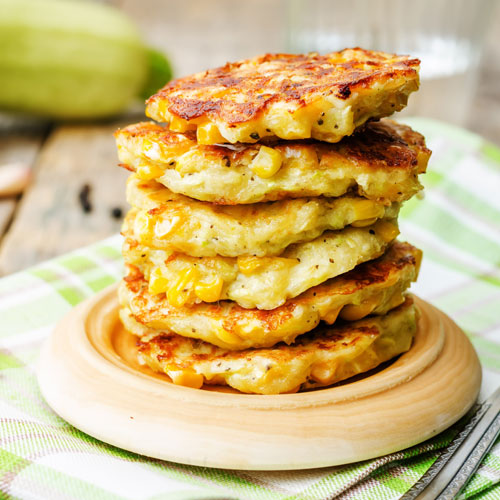 Preparation
Roughly chop the pasta.
Add the eggs, breadcrumbs (start with 90g) and cheese. Mix and add salt, and pepper to taste.
Scoop up a ball and flatten it slightly to test if it holds together well.
Heat olive oil in a fry pan over medium high heat.
Scoop up a level ⅓ cup of the mixture (packed well) and place in the fry pan.
Cook the first side for around 2 minutes or until it turns dark brown adn crispy. Turn, then cook the other side until crispy (around 1 to 1½ minutes).
Remove from the pan onto a paper towel to drain. Repeat with remaining batter.
Serve immediately. Garnish with finely chopped parsley leaves, freshly grated Parmesan an some pasta sauce, if desired.