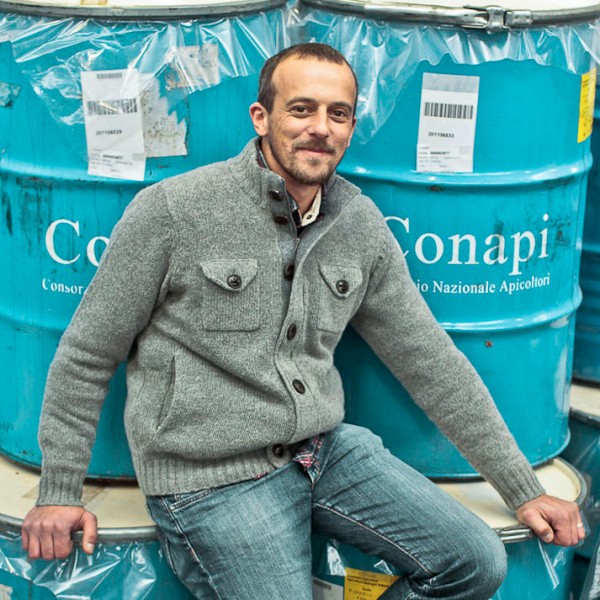 Novara - Diego Pagini is an organic beekeeper by profession since 1996. Thanks to his father who teached him the techniques he comes in touch with nature and the world of beekeeping early on in his life.
After his previous work as an illustrator for children he found his true passion in beekeeping. After three years of learning the craft, he founded his own company and become a successsful Conapi partner.
Diego Pagani sees in organic beekeeping the only way to sustain a balance between mankind and environment based on: respect for the land, biodiversity and the coherence between nutrition and agriculture.
The bees, the most valueable element in maintaining this delicate balance.
Products : Organic honey.